Customer Registration Instruction
Before starting your first order, you will need to register a member account in curtainrodsmanufacture. After the registration, you will be able to receive our latest promotion code or apply the discount code you have. Therefore, please follow the steps below for your registration.
A. Click on the "Account Info" to enter the login / registration page.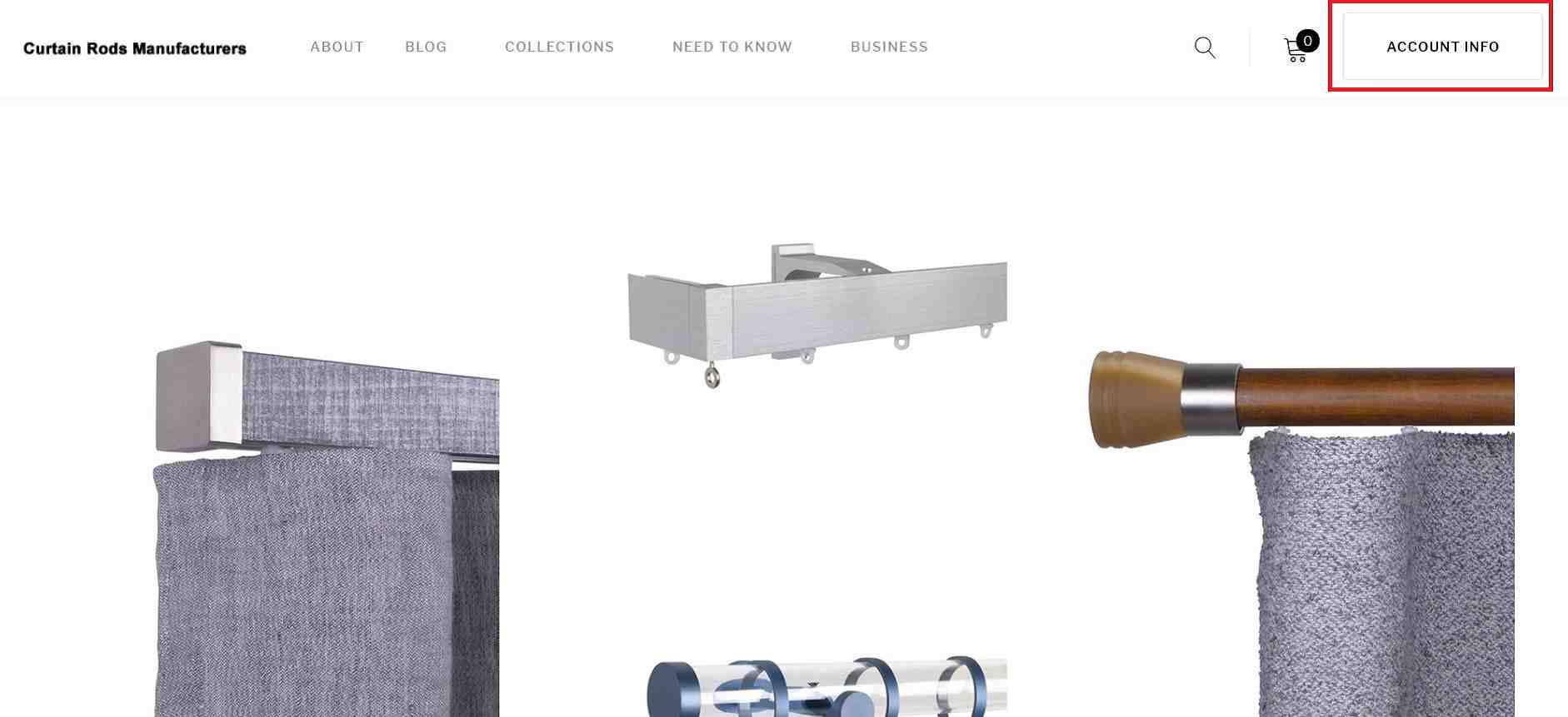 ---
B. Please provide your email and setup your passwords for registration.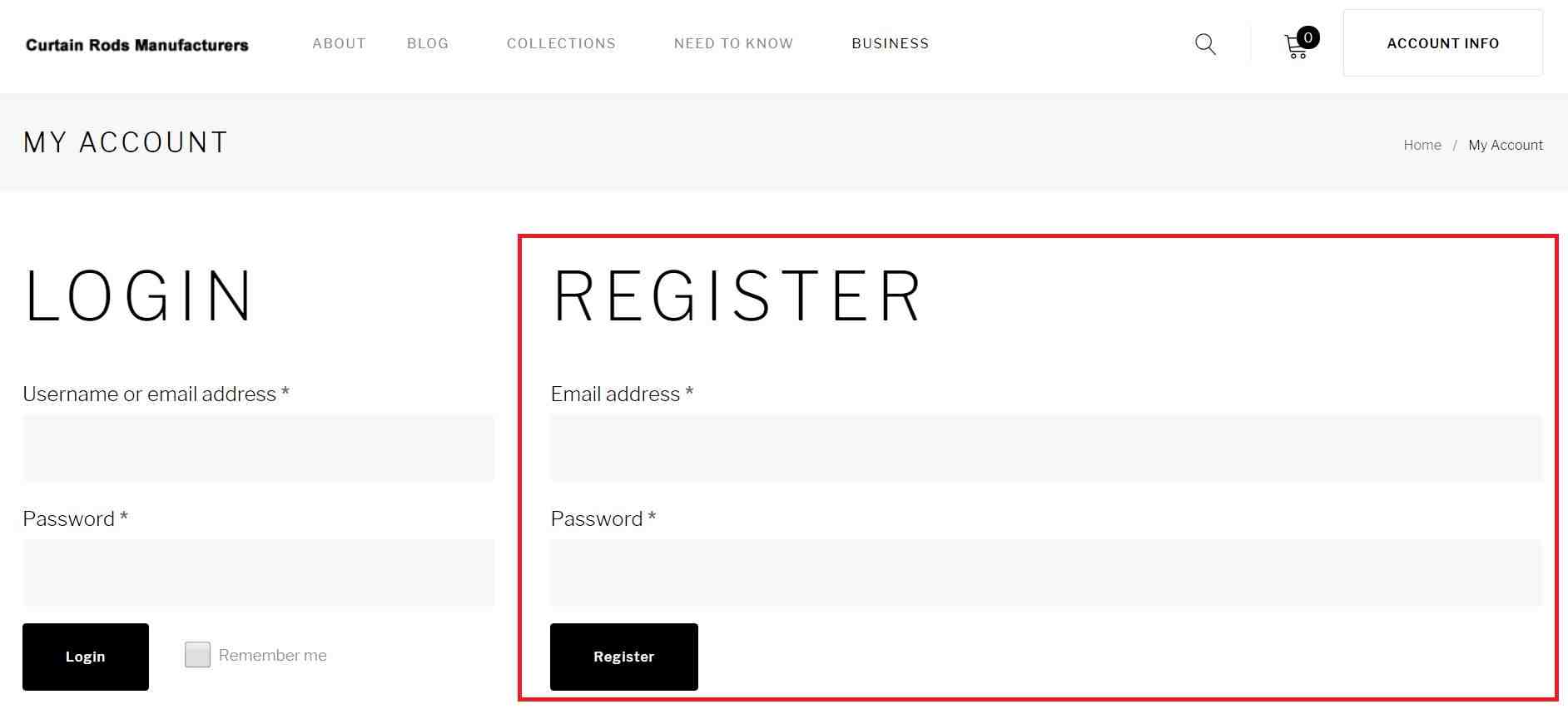 ---
C. After your account has been set by email, please go to the "Address" section to setup your address for order delivery and freight calculation.
---
D. Please provide your Billing address and Shipping address both.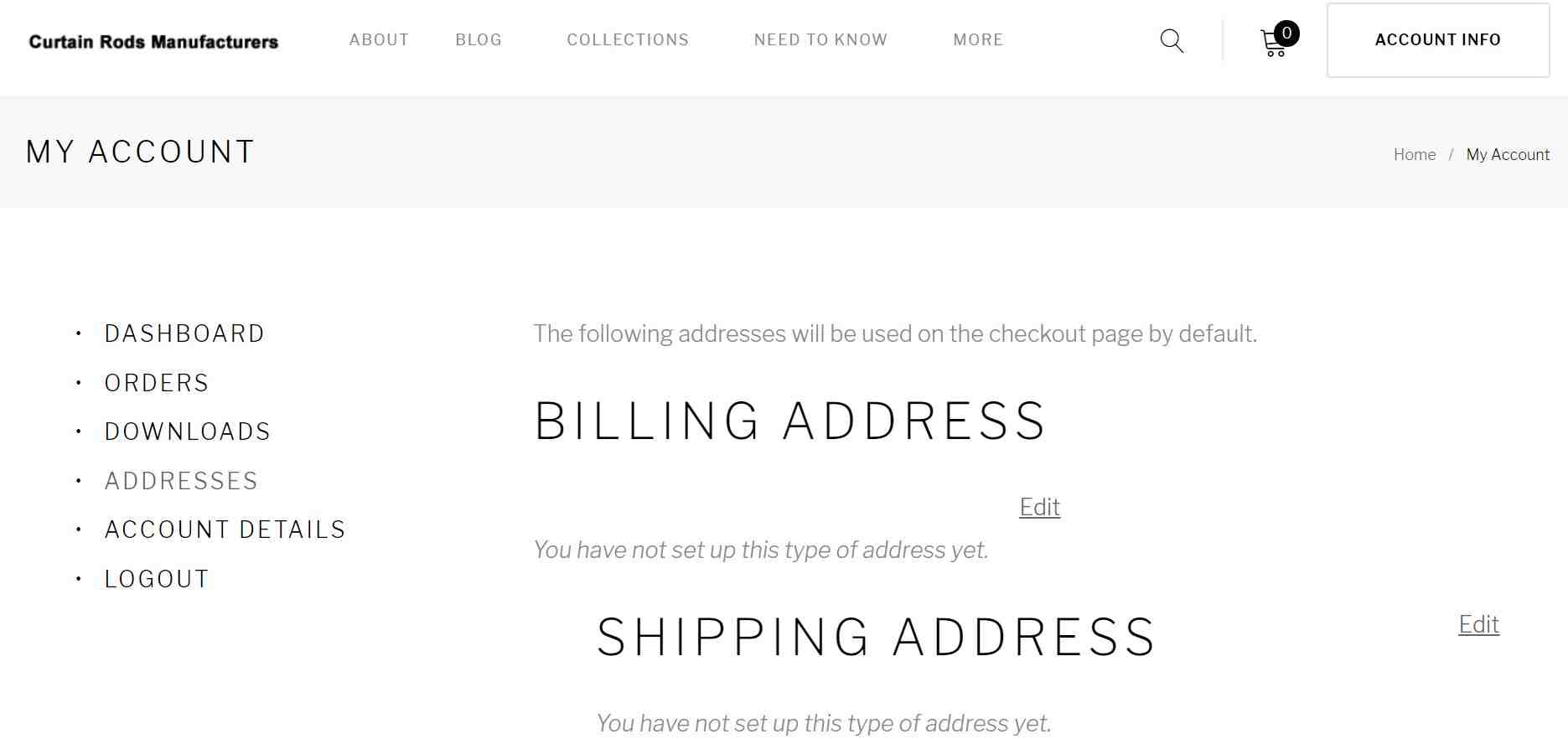 ---
E. Please fill in all the information you have or required.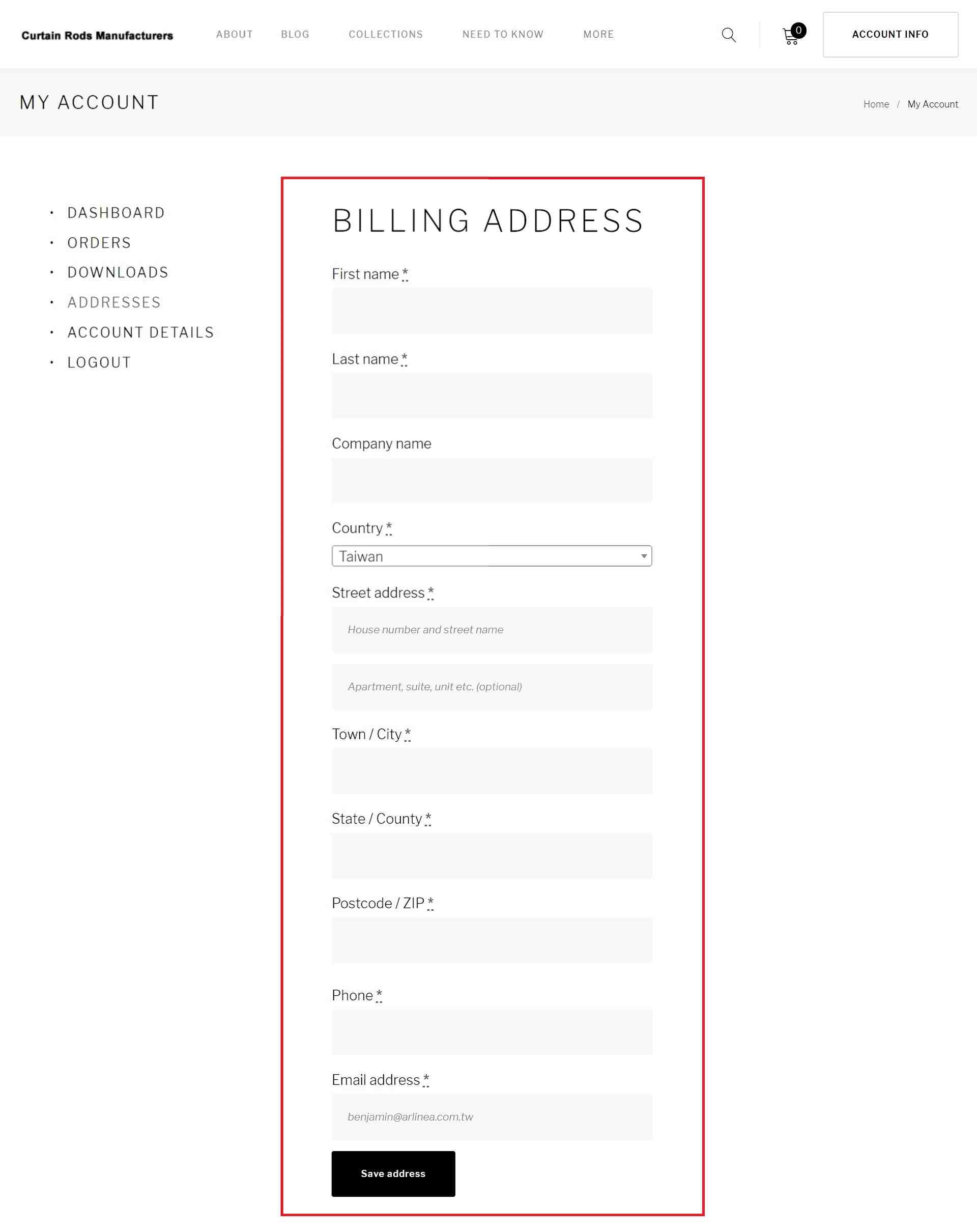 ---
F. Please provide your shipping address as well.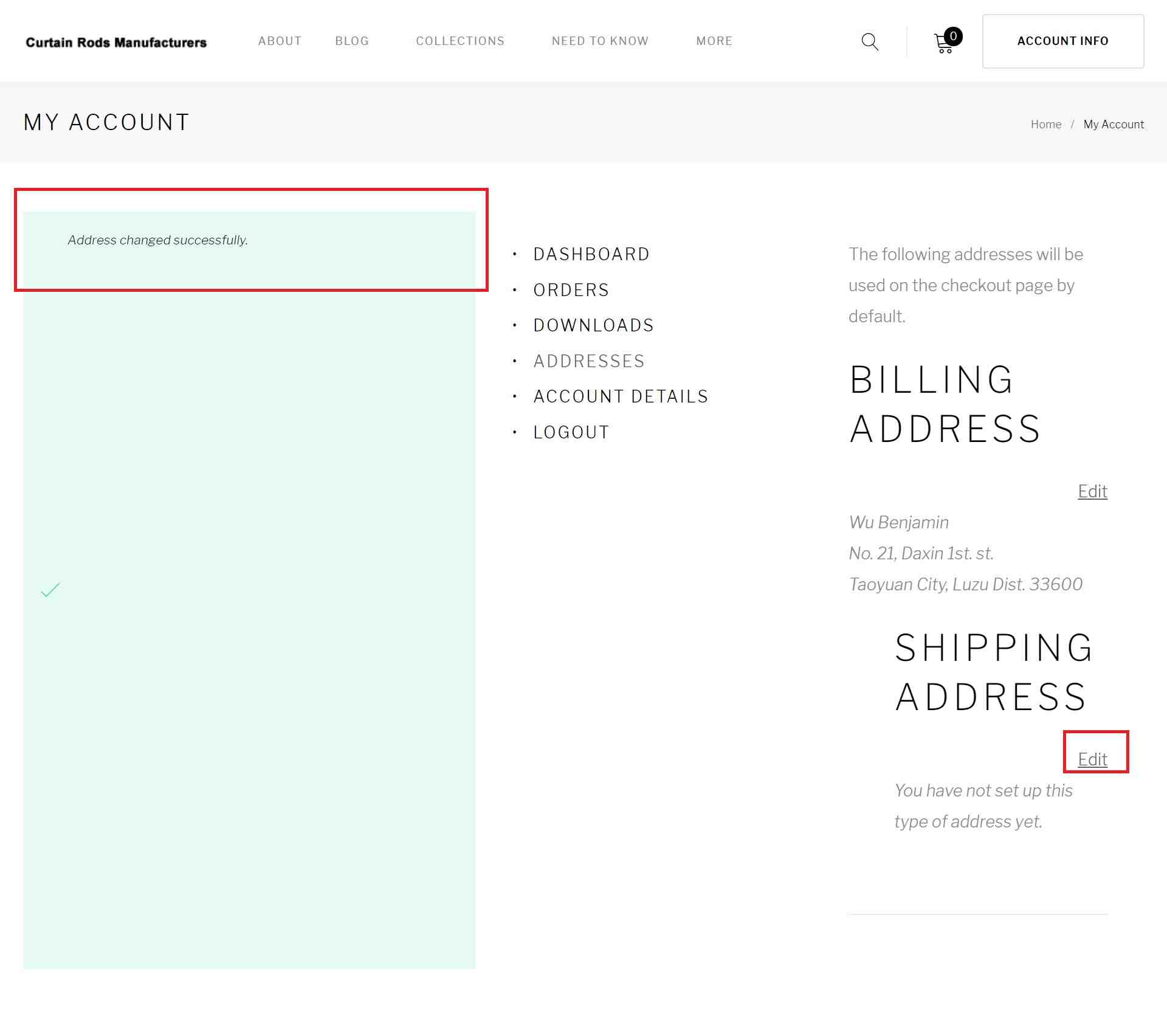 ---
Congratulations! You have provided all the information as required and may start to place your order now.
Thank you very much for your time!